Religious traditions are such special events to photograph. It is rewarding to capture the moments that represent spiritual beginnings. I loved taking Hailey's photos. She is about to be baptized. She is almost 8 years old and looking at these photos it is like you can just see the hint of the beautiful young woman she will be so soon! Time goes by so fast. Don't forget to capture these "spiritual" moments. These are some of the events your children will look back on and want to remember. And if you need a little help to get just the "right" photo, give us a call at theportraitparties.com!
We can also add text to your picture so they can be printed as invitations or announcements!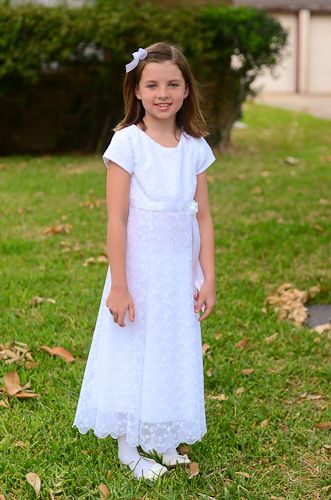 Don't you just love seeing all the delicate details on the dress that was so lovingly made by her grandmother.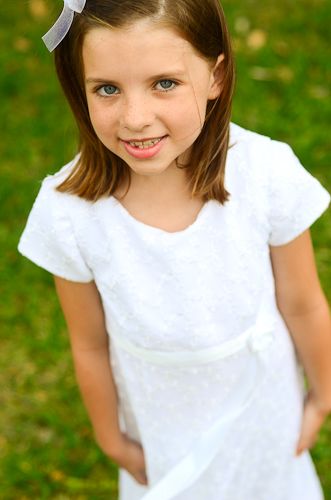 Thanks for letting me be part of your special day!